Days to the Submission Deadline
Important Dates

Submission

Nov. 5, 2018

Notification

20-40 days after the submission

Publication

15-20 days after the final edition

Conference

Dec. 15-17, 2018
Contact Us

Telephone: 021-51098086

Cell Phone: 0086-18101720867

QQ: 2934920393

WeChat: 18101720867
The information about the Keynote Speakers of WCTTE2018 is as follows, which will be updated regularly.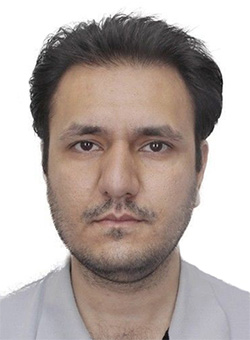 Dr. Syed Abdul Rehman Khan, Professor
School of Supply Chain Management, Business Research and Service Institute, USA;School of Economics and Management, Chang'an University, China
Biography: Dr. Syed Abdul Rehman Khan, is a professor of Supply Chain and Logistic Management. Prof. Khan achieved his CSCP—Certified Supply Chain Professional certificate and successfully completed his Doctorate Degree. Since 2014 and 2015, Prof. Khan is affiliated with Chang'an University, China and Brasi School of Supply Chain Management, USA respectively. Dr. Khan has more than seven years' core experience of supply chain and logistics at industry and academic levels. Prof. Khan has attended several international conferences in Dubai, Pakistan, Taiwan, and China, US, Netherland and has also been invited as guest speaker, keynote speaker and conference committee member. He has published 2 books on "Global Sourcing" and "Strategic Supply Chain Management" respectively and published more than 22 research papers including 6 SCI indexed Research Papers, 13 EI indexed Research Papers in different well renowned international journals and conferences. He is a regular contributor to conferences and workshops around the world. Dr. Khan also holds Editorial Membership of two international journals. In addition, Prof. Khan holds memberships in the following well renowned institutions and supply chain bodies/associations: APCIS-U.S.; Supply Chain Council U.S.; Supply Chain Association of Pakistan; USA Council of Supply Chain Management Professionals; and Global Supply Chain Council China.
Topic: Do National Scale Economic and Environmental Indicators Spur Logistics Performance?
Abstract: The aim of this study is to examine the association between national economic and environmental indicators with green logistics performance in a time series data of United Kingdom since 1981 to 2016. The research used ARDL method to understand the long-run and short-run relationships of national scale economic (FDI inflows, per capita income) and environmental indicators (total greenhouse gases, fossil fuel and renewable energy) on green logistics. In the short run, the research findings indicate that the green logistics and renewable energy have positive relationship, while fossil fuel is negatively correlated with green logistics operations. On the other hand, in the long run, the results shows that FDI inflows, renewable energy sources, and per capita income have statistically significant and positive association with green logistics activities, while foreign investments attracted by environmental friendly policies and practices adopted in global logistics operations, which not only increase the environmental sustainability but also enhance economic activities with greater export opportunities in the region.